2 tags
"However many blessings we expect from God, His infinite liberality will always..."
– John Calvin (via churchjanitor)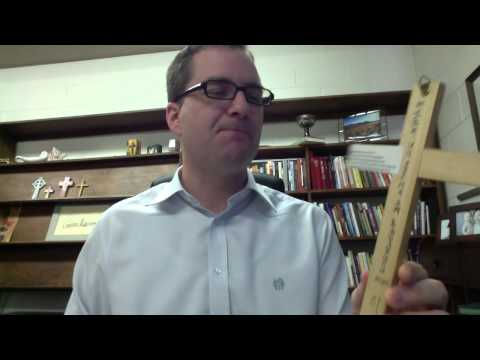 1 tag
1 tag
1 tag
"Enemy occupied territory—that's what this world is."
– C.S. Lewis (via stayonthenarrowpath) Agreed. Awesome build up to this. He makes his ideas so well
Come and see a man that told me all that I ever did. Can this be the Christ?
5 tags
A Hitler Dilemma →
Many people might have no doubts about being prepared to kill Hitler. But what if you were a prominent theologian? A noted pacifist? What then? That was exactly the dilemma that faced Dietrich Bonhoeffer, born 100 years ago, and one that led to his own death.
Nathan J Hill [dot] com: The Good News Is Just the... →
disciplesx: Mark 5:21-24,35-42 October 28, 2012 University Christian Church Hyattsville, MD My kids are at that wonderful time right now where they cannot get enough of a good story. My daughter, Emily, is, of course, interested in any story where the heroine is a princess or has a nice pair of…
Eternal Focus: Doubting Our Salvation →
stayonthenarrowpath: A woman told the great evangelist Dwight L. Moody, "I've been saved twenty-five years, and I've never had one single doubt." He responded, "Madam, I doubt you've been saved." That would be like a couple saying they've been married 50 years and never had an argument. I'd say, "I doubt you've… Hmm
3 tags
The Complex Life of a Church Janitor.: Digging... →
churchjanitor: I've been reading Colossians and I thought I'd share a few of my thoughts about the text. First, I love how Paul condenses the whole truth about Jesus. Paul rightly says that Christ existed before all things and that everything was made through Jesus. Then, Christ's sacrifice is detailed and his… A helpful reflection on Colossians. Good contribution to the Redemption...
"I am only one, but I am one. I cannot do everything, but I can do something. And..."
– D.L. Moody (via stayonthenarrowpath)
1 tag
"and what room is there within me, whither my God can come into me? whither can..."
– Augustine, Confessions
1 tag
"Charity is no substitute for justice withheld."
– St. Augustine
2 tags
"Our hearts are restless, O God, until they find their rest in Thee."
– St. Augustine (via genemaynard)
"The ability to communicate does not always mean one should. In a time of..."
– Jeff Goins, Relevant Magazine (via nwarren9)
The Rise of Confessional Media →
nwarren9: Relevant Magazine asks: Online platforms allow users to share all. Is it healthy?
3 tags
"The mission of the church is to live redemptively. The church is not so much an..."
– Craig Van Gelder. Confident Witness-Changing World: Rediscovering the Gospel in North America (Gospel and Our Culture Series) (Gospel & Our Culture) (p. 118). Kindle Edition.  (via mikecollinsblog)
4 tags
"Mission can never be reduced to marketing. Otherwise its motivational drive will..."
– Eddie Gibbs, Church Next
5 tags
"[Communitas] Describes accurately the type of communality or comradeship that..."
– Alan Hirsch, The Forgotten Ways
4 tags
"In this way the emerging conversation is demonstrating an ability to stand up..."
– Pete Rollins, How (Not) to Speak of God
4 tags
"Theological constructions and doctrines are not the meaning or the heart of the..."
– John R. Franke, Manifold Witness
"Anyone who loves the dream of community more than the Christian community itself..."
– Dietrich Bonhoeffer, Life Together
"I am restless untill I rest in you"
– Audrey Assad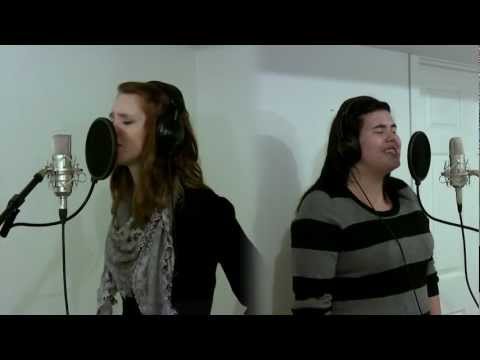 2 tags
2 tags
Repetition and Youth →
Reblogged from "Remaining Untitled" nwarren9: "Because children have abounding vitality, because they are in spirit fierce and free, therefore they want things repeated and unchanged. They always say, "Do it again"; and the grown-up person does it again until he is nearly dead. For grown-up people are not strong enough to exult in monotony. But perhaps God is strong enough to exult...